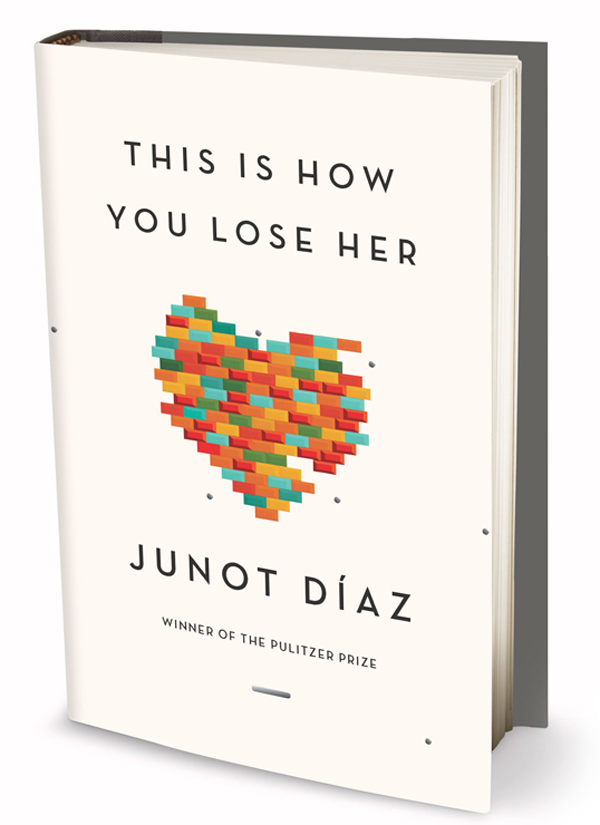 This is how you describe someone from the Caribbean trying to put on airs Nicki Minaj:
She was from Trinidad, a cocoa panyol, and she had this phony-as-hell English accent. It was the way we all were back then. None of us wanted to be niggers. Not for nothing.
This is how you describe a woman who is in love with a married man:
Ana Iris once asked me if I loved him and I told her about the lights in my old home in the capital, how they flickered and you never knew if they were going to go out or not. You put down your things and you waited and couldn't do anything really until the lights decided. This, I told her, is how I feel.
This is how you describe a cheater who knows, but doesn't want to believe, that his relationship is over:
I'm going home tomorrow, she said.

I sat down next to her. Took her hand. This can work, I said. All we have to do is try.
This is how you write a book of short stories. This is How You Lose Her. Cop it here.
***You seriously need to cop this book. Junot Diaz does an amazing job of keeping it real and keeping it literary – AT THE SAME DAMN TIME. That is so rare and much appreciated. I don't want to give too much away. Trust me, just get it.***